Having your children (or grandchildren) take DNA tests may spark their interest in family history. Just think it through, protect their privacy—and get permission when you're not the parent.
As parents and grandparents, we want our children to spend time on things that matter: things that will prepare them for their future lives and mold them into their future selves.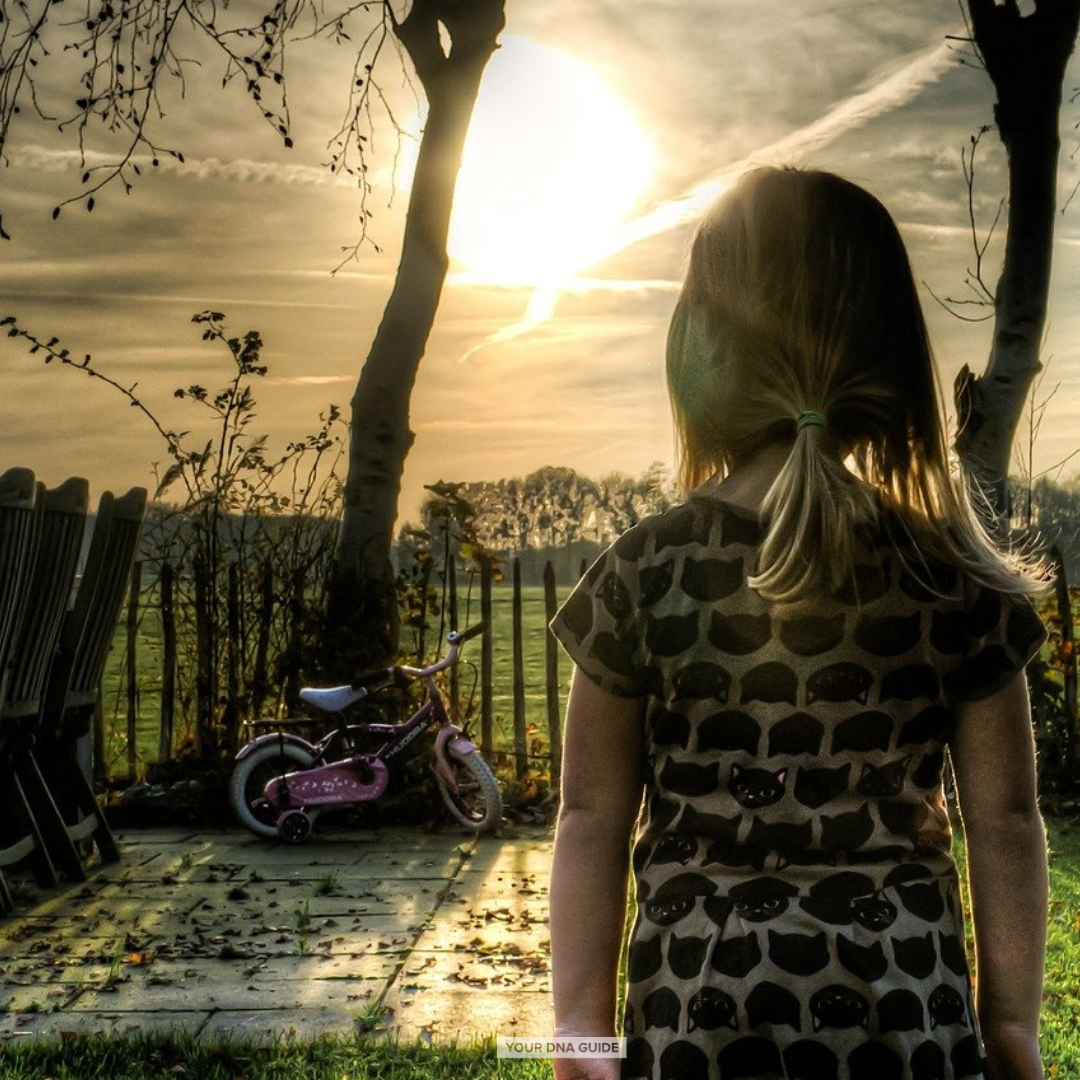 Research shows that if we want to encourage kids toward an activity that will positively impact them, we should steer them toward family history. Researchers reported that "children who know stories about relatives who came before them show higher levels of emotional well-being."
Now, if you're already a genealogist, I know I don't need to convince you of this. But I share this anyway in the hope that it will push you over the edge and this will erase any hesitancy you have about sharing this love with your children and grandchildren.
DNA testing and children
Now, since you know this is me, the genetic genealogist talking, you can probably guess what I'll suggest for getting kids interested in family history. DNA testing is a great way to personally and physically involve kids in family history. First of all, there is the tangible process of taking the sample at home, and the marvel at how such a simple act can produce the amazing display of our ethnicity results.
Since each of us is unique, it will be fun for children to compare with you and other relatives to see who got what bit of where. This will naturally lead to questions about which ancestor provided that bit of Italian or Irish, and wham! You'll be right there to tell them about how their 5th-great grandfather crossed the ocean with only the clothes on his back, determined to make a new start in a new land. If there are parts of the ethnicity report that you can't explain, use that as a hook to encourage them to start digging and to find out why you have that smattering of eastern European or south east Asian. Taking them for a tour of the DNA match page you can show them how they share about 50% of their DNA with their sister (whether they like it or not!) and their parents (and about 25% with you if you're their grandparent).
As will all DNA testing pursuits, this one should not be taken lightly, even with all of its benefits. Remember that these kids aren't old enough to provide their own informed consent. This is largely a decision you will be making for them, so be certain that you are certain. Please keep unintentional consequences in the forefront of your mind, including the possibility of revealing family secrets. Consider having children opt-out of matching altogether if he or she will have direct access to their on-site results; certainly, you'll want to be sure the test is administered by someone who will ensure their privacy and safety above all else. You MUST obtain parental consent if you are not the parent, as indicated in this extract from an article on the ethics of DNA testing by Judy G. Russell at the Board for Certification of Genealogists website:
"The three major companies providing DNA tests for genealogy require that DNA samples be submitted only by the person whose DNA is to be tested or by another individual who has the legal authority to act on behalf of that person. A parent has the authority to submit a sample for a minor child, but a grandparent who is not the legal guardian of a grandchild generally does not have authority to submit the child's sample. Local law may affect the rights of one divorced parent to submit a child's sample if the other parent shares legal custody."
All things considered, DNA test results give kids a totally unique look at their personal identity with technology that is cutting edge. Looking at their DNA test results can turn into a math lesson, a science lesson, a geography lesson, a lesson on heredity or biology, a discussion on identity—wherever you want to go with it! DNA is the perfect introduction to the wonders that genealogy can hold, especially for children, who are so good at wondering.
Make more DNA discoveries!
Taking a DNA test is just the start of making family history discoveries with your DNA. Keep on learning what else your DNA can tell you with our free guide, Finding Ancestors with DNA!
Get Free Guide: Finding Ancestors with DNA
An earlier version of this article was published January 2017 genealogygems.com.